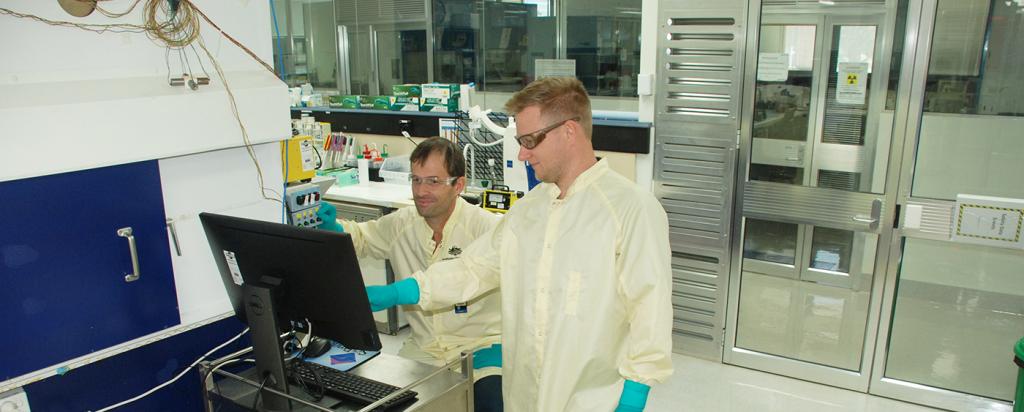 Biosciences
OPAL multipurpose reactor
Radiotracer provision focuses on the production and delivery of radiotracers for pre-clinical and clinical research.
The radiochemistry facility at the Lucas Heights campus focuses on the production of radioiodine and radiometals radiotracers for preclinical evaluation.

Examples of radiotracers produced for preclinical research
Anticipated TGA certification in 2021 will allow radiometal radiopharmaceutical production under approved GMP conditions for clinical research. Our expertise in this area also provides for for tech transfers of radiotracer production to other labs. Both production teams can deliver standard radiotracers sourcing the starting materials/kits from commercial vendors.  This enables users to access more than 300 known radiotracers. Novel or noncommercial radiotracers can also be produced if starting materials are supplied by the collaborator
Typical engagement would be initiated by firstly accessing Biosciences capability in radiotracer development (PDF, 523.44 KB)  The production of radiotracers is supported by 17 hot cells and 12 lead lined fume hoods, a suite of automated radiotracer modules, equipment and analytical hardware.