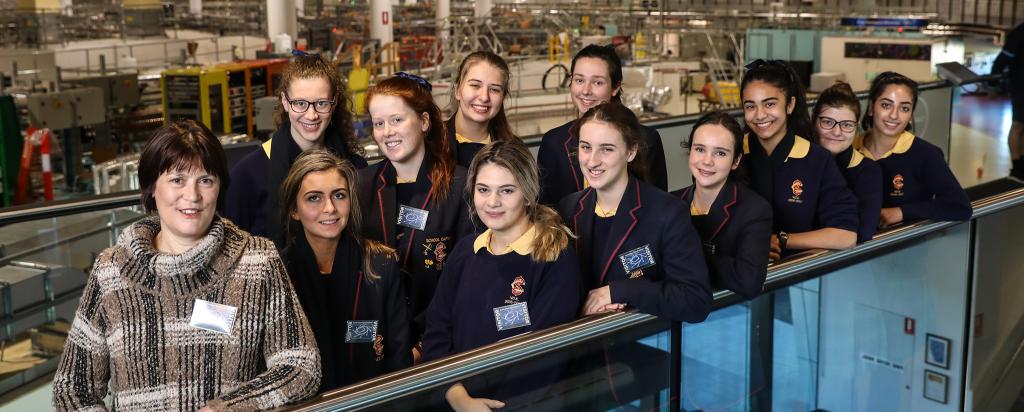 We run community tours of both our Sydney and Melbourne campuses. Read more about how to visit us safely during COVID-19.
If you are a teacher booking an excursion for your class, please select from our primary school tours or secondary school tours in Sydney or Melbourne. 
Up and Atom Tours in Sydney
This tour offers a fun and interactive introductory experience with games and experiments suitable for primary school-aged students and their parents. 
Audience: Children aged 8-13 years and their parents
Duration: 2.5 hours
Science Discovery Tours in Sydney
This tour provides an in depth look into the world of nuclear science and the work ANSTO does in the areas of health, the environment and delivering solutions for industry. 
Audience: Adults and children 14 years plus
Duration: 2.5 hours
Custom tours for groups
Tours can be booked for groups from Monday to Friday, subject to availability. Groups must be at least 12 people. We can accommodate up to 80 visitors with current COVID-19 capacity restrictions.
Audience: Adults and children 8 years plus
Duration: 2.5 hours
Contact us to discuss a customised tour
Australian Synchrotron tours in Melbourne
Free guided tours of the Australian Synchrotron are available throughout the year on Saturdays, facilitated by Swinburne University of Technology. 
Enquiries
For all tour enquires please contact the ANSTO Discovery Centre.