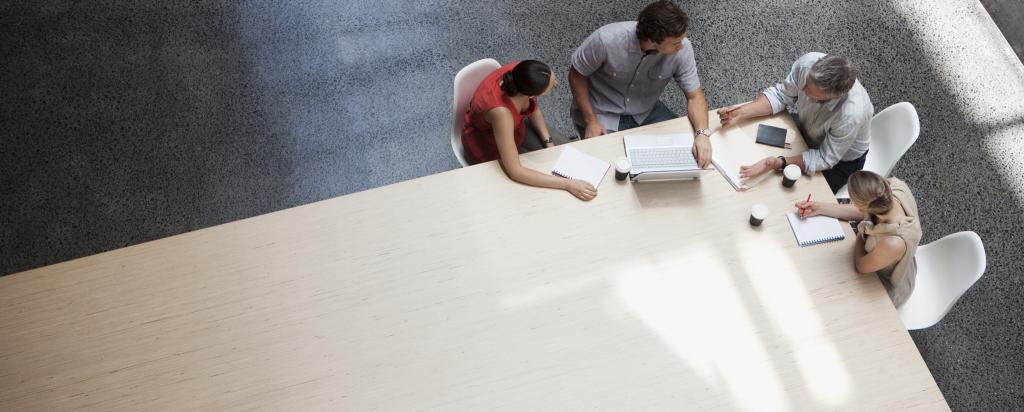 ANSTO Act
ANSTO is subject to the provisions of various Commonwealth Acts, Regulations made under these various Acts and Commonwealth Awards. The principal Act is the Australian Nuclear Science and Technology Organisation Act 1987 (ANSTO Act) which details the organisation's functions, powers, Board, Chief Executive Officer's duties, staffing, finance and other roles and responsibilities. 
The Act (No. 3 of 1987 as amended) and taking into account amendments up to Act No. 46 109 of 20112017, as prepared by the Office of Legislative Drafting and Publishing, Attorney-General's Department, Canberra (19 September 201727 December 2011) and can be found on the Federal Register of Legislation website.
ANSTO's purpose
As outlined in the ANSTO Act 1987, the organisation's core functions are to:
Conduct research and development in relation to nuclear science and technology
Produce and use radioisotopes, isotopic techniques and nuclear radiation for medicine, science, industry, commerce and agriculture
Encourage and facilitate the application and use of the results from research and development
Manage radioactive materials and waste arising from various prescribed activities
Provide goods and services related to core activities
Provide advice to government and undertake international liaison in nuclear-related matters
Make available facilities, equipment and expertise for research in nuclear science and technology
Publish scientific and technical reports, periodicals and papers, and provide public information and advice
ANSTO's core values
Curiosity: Harness our curiosity to explore new opportunities and create an environment where ideas can thrive
Excellence: Consistently delivering high value outcomes and looking for ways to improve the quality of our performance
Leadership: Ownership, accountability and working with integrity to inspire and motivate others
Trust and respect: An inclusive environment that's built on our trust and respect for each other's contributions and capabilities
Working together: Success through collaboration, team work and a sense of collective purpose
Safe, secure and sustainable: Three key principles that underpin everything we do and every decision we make
Strategic priority one - Delivering world-class research and innovation in nuclear science and technology

ANSTO has a proud history of success in fundamental and applied research. ANSTO's unique strength lies in research in interactions and phenomena at the molecular, atomic and sub-atomic scales and relating this to complex physical and biological systems.

ANSTO will focus on its strengths including:

Materials Engineering research, with a focus on behaviour of materials in extreme environments for application in next generation energy systems and national security. ANSTO has applied research in support of commercial opportunities in nuclear waste management

Environmental research, with an emphasis on the application of nuclear methods to understand past climate events, the sustainability of groundwater systems and assessing human impacts on environmental systems

ANSTO LifeSciences research and innovation in radionuclide and radiopharmaceutical development and novel imaging techniques to support a broad set of life sciences disciplines

Neutron scattering research to support developments in diverse fields such as plastics, minerals, engineering, pharmaceuticals, electronics and biology. 

Where appropriate, ANSTO will collaborate and partner with other Australian science and technology organisations to ensure that there is a national approach to researching major themes in key priority areas.

Strategic collaboration will be critical to ensure the optimisation of scarce resources, to maximise the contribution of complementary skill sets and to support work on landmark projects.

We will recognise our success by:

Achieving high impact research outcomes from projects including use of accelerator systems in studying radiation and climate phenomena
Generating new sources of revenue from successful creation of new ventures and technology transfer
The depth and impact of collaborative research outcomes
Strategic priority two - Expand ANSTO's reach and contribution, exploiting landmark technologies

This strategic priority area comprises a number of specific objectives including establishing a national presence, expanding ANSTO's leadership role in the Australian nuclear science and technology community, re-engaging in a number of areas that are of global scientific significance, strengthening local and global networks and specific communities, and examining involvement in global fusion research programmes and the Large Hadron Collider and its multiplicity of associated programmes.

We will recognise our success by:

The scope and impact of our national presence 

Development of national networks and communities for cyclotrons, accelerator science, engineering and nuclear engineering education 

Serving users of our neutron scattering, isotope and accelerator facilities through AINSE, competitive research programmes, graduate and post-graduate development programmes and research partnerships 

Engagement with the global scientific community in key areas of interest.
Strategic priority three -  Serve the nuclear needs of the Government, industry, community and people of Australia

ANSTO performs a number of essential services on behalf of the Australian Government and community. These include the provision of radiopharmaceuticals for medical diagnosis and therapy as well as expanding nuclear knowledge and capability in areas such as nuclear safety, security and safeguards, radioactive waste management and nuclear forensics.

ANSTO also plays a vital role in providing expert and independent advice to the Government, proactively supporting the safe use of nuclear science and technology in our region and internationally. These roles will continue.

ANSTO will work to raise community shortfalls in the international market and industry awareness of the applications, benefits and risks of nuclear science and technology, as well as to increase industry utilisation of nuclear science and technology.

We will recognise our success by:

The operational performance of our facilities and equipment, particularly OPAL and the radiopharmaceuticals production facilities 

Engagement with the international community, including the IAEA, on nuclear safety, security and non-proliferation 
Continued safe handling, management and storage of radioactive waste 
Progress in raising Government, community and industry awareness of nuclear science and technology and its benefits
Provision of radioisotopes 
Strategic priority four - Drive organisational renewal

ANSTO will sharpen its focus on long-term financial sustainability. This will include the judicious use of government appropriations and the maintenance of appropriate internal controls and governance structures. We will seek to increasingly leverage our research and development activities and grow revenue in areas of competitive advantage such as waste management technologies.

ANSTO will also strengthen engagement with the academic and student communities to ensure that Australia trains a new generation of nuclear science and technology researchers, engineers and technicians, whilst continuing to attract the best scientists from abroad.

We will recognise our success by:

Our financial performance, including growth in commercial revenue

Investment in our people and partners

Predictive and proactive maintenance and development of our facilities and landmark infrastructure

The pipeline of future scientists, engineers and leaders developed from internal sources

The ability to attract world-class researchers from across the globe
ANSTO Charters
Board Charter and Relationship with Management

Download the ANSTO Board: Charter and Relationship with Management 
Risk and Audit Committee Charter

Download the ANSTO Board: Risk and Audit Committee Charter 
Remuneration and Nomination Committee Charter

Download the ANSTO Board: Remuneration and Nomination Committee Charter 
Modern Slavery Statement

Download the Modern Slavery Statement. In accordance with the Modern Slavery Act 2018 (Cth)
Service Charter

This Service Charter sets out a statement of what ANSTO does and the standards of product and service you can expect from the organisation.

ANSTO has a commitment to quality as per the requirements for ISO9001. Read more.

Who we are

ANSTO is Australia's national nuclear organisation. Its functions and activities are set down by the ANSTO Act 1987. ANSTO is a statutory authority with its own Board and reports to the Australian Parliament.

What we do

We offer products and services and undertake research and development projects in:

The application, manufacture and supply of radiopharmaceuticals
Irradiation services including radioactivity and dosimetry standardisation
Radiation protection and occupational health and safety
Environmental monitoring and dosimetry services
The design, construction, installation and testing of equipment and facilities to meet rigorous regulatory standards
Risk, reliability and safety management
The management of radioactive wastes
Environmental management
The application of isotopes, neutrons and radioanalytical techniques to understanding environmental and industrial processes and providing solutions
Analysis, characterisation and modification of materials by neutrons, ion beams and X-rays, and
The processing of minerals and ceramics.

---

Our mission

To provide expert scientific and technical advice across the nuclear fuel cycle to government and to support Australia's national strategic and nuclear policy objectives
To operate large nuclear science and technology based facilities in Australia and overseas for the benefit of industry and the Australian research and development community, including postgraduate students and staff in higher education
To undertake research on specific topics to advance the understanding of nuclear science and the nuclear fuel cycle
To apply resulting technologies and other relevant unique capabilities to focused research and development and other scientific activities to increase the competitiveness of Australian industry and improve the quality of life for all Australians.

---

Our core values

Curiosity: Harness our curiosity to explore new opportunities and create an environment where ideas can thrive
Excellence: Consistently delivering high value outcomes and looking for ways to improve the quality of our performance
Leadership: Ownership, accountability and working with integrity to inspire and motivate others
Trust and respect: An inclusive environment that's built on our trust and respect for each other's contributions and capabilities
Working together: Success through collaboration, team work and a sense of collective purpose
Safe, secure and sustainable: Three key principles that underpin everything we do and every decision we make

---

Our customers

ANSTO's customers come from both Australia and overseas. They include:

Companies engaged in manufacturing, mining, mineral processing, environmental management, the health sector, petrochemical, energy and other technology based industries, and emerging high technology companies
Government and international organisations
Academia and research organisations.

ANSTO works with its customers in a number of ways. These include:

Supplying products and services
Undertaking research and development for and in partnership with government, industry and other research organisations
Licensing our intellectual property for use elsewhere
Providing consultancies
Sponsored research
Joint business activities.

---

Our customer service standards

We will:

Treat all customers fairly, impartially and courteously
Respond promptly to our customers' requests
Understand our customers' business needs
Provide fair and easily understood business arrangements that include mutual understanding and identification of each party's obligations
Ensure our proposals, quality of service, reports and products are of a high standard
Ensure the consistency and timeliness of service delivery with contractual terms
Provide appropriate follow up advice and support
Maintain appropriate confidentiality
Comply with relevant health, safety and environmental regulations and guidelines
Listen to our customers when they suggest ways to improve our services and give serious consideration to all suggestions.

---

If you phone, we will:

answer your call promptly during normal office hours
tell you the name of the person and area you have contacted
transfer or refer you to an appropriate person if we are unable to assist you at first instance
take your contact details and tell you when you can expect to receive a response, if we are not able to answer your query immediately.

---

If you submit an enquiry, we will:

Acknowledge receipt of your request within two working days
Reply within 10 working days or, if your business inquiry is more complex and requires more time, inform you of our progress in answering it.

---

If you write, we will:

Reply within 10 working days or, if more time is required, inform you of the progress of your business inquiry
Provide contact names and phone numbers in all correspondence.

ANSTO is a body corporate. Decisions on programs and activities within the organisation rest with the organisation.

---

How to get information

ANSTO seeks to assist the community in being well informed on our objectives and activities by providing up-to-date information in a wide variety of forms, including an Internet website.

To this end, we will provide reasonable information on our organisation, funding and activities free of charge to the community. We will also provide leaflets, booklets or other publications, where they are available, free of charge.

Information held by ANSTO and relevant to its functions as described under the ANSTO Act will be provided to the public within 20 working days, and will be in plain English. A request for such information must be as specific as possible and, unless of a straight-forward nature, in writing.

Public enquiries on an urgent issue will receive an immediate response from ANSTO. However, where the request would involve the use of substantial resources or produce an extensive workload, we will:

Provide the inquirer with an estimate of the resources or workload involved, identifying all subject headings relating to the request
Negotiate a more specific request, a fee for the provision of the information, and a time-frame for delivery.

ANSTO is not able to make available:

Information that is confidential from a personal, business, legal, government or national security perspective, or is incomplete or in draft reports
Documents containing information which would come within the exemptions specified in the Freedom of Information Act 1982 or documents which could clearly endanger safety.

ANSTO reserves the right to publicly disclose any request for information and any information provided pursuant to this Service Charter.

---

Monitoring and review

We welcome your feedback on our performance so we can improve our standards of service. If you have a compliment or suggestion, we will ensure that the relevant staff receive recognition or ideas for consideration.

If you are not satisfied with our services or have any concerns about them, please discuss this with the person you dealt with or their supervisor, and he or she will try to resolve your concerns.

If you are dissatisfied at any time with our handling of your complaint, or you feel that your complaint has still not been dealt with satisfactorily using ANSTO's internal mechanism, you may contact an office of the Commonwealth Ombudsman. The Commonwealth Ombudsman has offices in each State and Territory except Tasmania.

Complaints can be made:

In person at any of these offices
By telephoning 1300 362 072
By writing to: The Commonwealth Ombudsman, GPO Box 442, Canberra, ACT 2601
Via the internet on the Commonwealth Ombudsman's home page.

---

Checking our performance

We will:

Monitor and evaluate our performance against the standards we have set in this Charter
Report on our performance in the ANSTO Annual Report
Make improvements on the basis of the monitoring process.
Statement of Expectations

The Minister for Industry, Science and Technology provided this Statement of Expectations to ANSTO on 13 February 2020.

Statement of Expectations

MS19-001483

The Hon Dr Annabelle Bennett AC SC
Chairperson
Australian Nuclear Science and Technology Organisation Board
ANSTO
Locked Bag 2001
KIRRAWEE DC  NSW  2232

Dear Dr Bennett

I am writing to outline my expectations of the Australian Nuclear Science and Technology Organisation (ANSTO).

As you know, the Australian Government places high importance on science and innovation as drivers of our economy, employment, social wellbeing and positive environmental outcomes. It is therefore essential that ANSTO continues to play a role in advancing the Government's broader economic agenda by fostering a strong science and research base, innovation and links to businesses and enterprises.

I am confident ANSTO, as Australia's nuclear science and technology agency, will continue its core mission to drive the application of nuclear science and research, and address national challenges, with benefits for all Australians.

I expect ANSTO to fulfil its purpose in a way that will achieve its vision to be a global science, research and engineering partner with a reputation for tackling complex problems and delivering outcomes to create a more sustainable world.

I expect ANSTO to use its nuclear facilities, infrastructure and capabilities to contribute to the economic, health and environmental wellbeing and security of Australians.

Resolving national challenges

ANSTO plays an important role in Australia's science, technology and health systems. The ultimate goal of our contributions into these systems is to improve the way we live and to solve problems through translatable world-leading research.

I expect ANSTO to continue to deliver world-class research and nuclear science services as Australia's national home of nuclear expertise and nuclear science facilities. I expect ANSTO to conduct a broad spectrum of nuclear-related research and development, and possess an expert understanding of global nuclear research, developments and emerging issues and opportunities.

I expect ANSTO to continue to assist the Government in protecting the national interest through the provision of specialised nuclear advice to Government, to Australian businesses with nuclear interests to ensure their global competitiveness and to act as a means of liaison between Australia and other countries on nuclear issues.

Advancing the Government's policy priorities

The Government has a range of policy priorities that relate to science. I expect that ANSTO will continue to make an important contribution to government initiatives under the 2017 Science Statement; the 2016 National Research Infrastructure Roadmap; and the 2015 National Innovation and Science Agenda.

As the Government's priorities develop, I consider it important that our own science and research efforts are brought to bear on these key challenges. As such, I expect you to work with the department on how the science and research capabilities of ANSTO can be harnessed in support of the emerging policy priorities of Government.

Supporting the health of Australians with nuclear medicines

I also expect ANSTO to maximise its capacity to provide specialised services and products, including providing nuclear medicine to the Australian community, as a priority, and to the global community.

In the manufacturing and supply of nuclear medicines, I expect ANSTO to undertake this function efficiently, effectively and in line with best practice, ensuring an appropriate level of innovation and improvement towards future sustainability and service provision.

As part of ANSTO's financial sustainability, I expect ANSTO to continue to work with the Government towards ensuring that, in the supply of nuclear medicines, the full costs of their production and transportation and of the management of the resulting radioactive waste are reflected.

Working collaboratively to advance Australian industry

In advancing the Government's agenda, I expect ANSTO to collaborate with industry, universities and other publicly funded research agencies to achieve common objectives and solve real-world problems.

In particular, ANSTO should use national and international collaboration to increase the nation's ability to translate research into outcomes. I also expect ANSTO to engage with the Chief Scientist of Australia.

I also expect ANSTO to encourage engagement between researchers and business, including by facilitating mobility between ANSTO and other research organisations and industry. I expect ANSTO to encourage its researchers to engage with businesses to commercialise their discoveries and support the realisation of commercial outcomes for industry. I also expect ANSTO to engage with those industries where ANSTO's capabilities and intellectual property can help those industries to become more globally competitive.

Managing research infrastructure and national facilities

ANSTO hosts Australian world-class research infrastructure that supports our leading-edge science and innovation. I am pleased to see that ANSTO is encouraging a wide range of users, including researchers and businesses to access and benefit from these facilities, and is committed to ensuring their sustainable and effective use.

The Government wants to ensure that Australia's public science and research infrastructure is aligned with our broader economic strategy and is supporting innovation in the wider Australian economy. To meet this goal, I want to ensure that Australia maintains or increases utilisation rates of major science infrastructure.

Please continue to facilitate the use of major research infrastructure by Australian and international researchers, and encourage industry access to the usage and development of relevant facilities. You should leverage collaboration with research institutions, universities and businesses to maximise the benefits that such infrastructure can provide. ANSTO should also continue to work with my department to develop and use metrics to measure the success of this objective.

Embracing the digital economy

The digital economy is transforming how we do business and undertake our science and research. We know that Australia's ongoing economic success will depend on our ability to harness technological advances to improve existing businesses, create new products and improve daily life. I encourage ANSTO to continue to use its digital capabilities and new technologies to benefit research outcomes. 

I expect ANSTO to ensure that it complies with the Australian Cyber Security Centre Top Four Cyber Security Mitigation Strategies and to have sound general ICT controls. I also expect that ANSTO will continue to build a culture of awareness regarding the importance of security to the organisation's mission, and maintain resilience and response capabilities to cyber-attacks.

Promoting STEM equity

My department recently released the Advancing Women in STEM Strategy and supported the development of the Women in STEM Decadal Plan, led by the Australian Academy of Science. I congratulate ANSTO on becoming one of the inaugural champions of the plan. I encourage ANSTO to continue to work closely with my department, the Women in STEM Ambassador and other key stakeholders across the STEM sector to drive cultural and social change. I expect ANSTO to build on its Science in Australia Gender Equity accreditation to provide an equitable workplace for all employees.

Driving your organisation's performance

Legislative requirements

I acknowledge the functions of ANSTO as set out in the Australian Nuclear Science and Technology Organisation Act 1987 (the ANSTO Act).

I expect ANSTO to be an exemplar of the Government's commitment to the effective governance and performance of its agencies, governed by the Public Governance, Performance and Accountability Act 2013 (the PGPA Act).

In accordance with the PGPA Act, I expect ANSTO to develop an annual report and corporate plan and to provide these to me, as the responsible portfolio Minister, and to the Minister for Finance. In developing the annual report and corporate plan, I expect ANSTO to consult with me and my department, and to take into account the priorities and policies of the Government, especially as articulated in this Statement of Expectation.

ANSTO should keep developing and using metrics that measure meaningful success as well as identify what could be improved upon. The targets, highlighted in ANSTO's Corporate Plan, need to ensure that each measure can be clearly traced back to the objectives established, and serve as milestones for gauging progress.

Sustainable operations and governance

I expect ANSTO to have a strategic and disciplined focus on the delivery of core responsibilities, consolidating past achievements, and driving enhancements to safety performance, financial management and the delivery of essential projects that support current legislative functions. I recognise that organisational change is a process that can take time to achieve, and in this context expect that ANSTO will be proactive in driving change.

This will require ANSTO to ensure that it has effective internal and external reporting arrangements, robust and proportional controls for managing risk, clear accountabilities and well understood delegations. Putting in place and monitoring the implementation of rigorous asset and capital management plans, including committing to a strategic plan for nuclear decommissioning, will be important areas for the Board's nearer-term considerations, contributing to the longer-term certainty and stability of ANSTO. I also expect that ANSTO will continue to discharge its statutory responsibilities in a diligent manner and meet, and where prudent, exceed the standards required for public entities in relation to the management of its finances and other resources.

I expect the establishment of arrangements for the regular, independent evaluation of the Board. This is to ensure that Board performance continues to improve, and that members are assured that their contributions are delivering intended results.

Agency staff and health

I expect ANSTO to continue being a collaborator, partner and employer of choice by providing a workplace environment, culture and opportunities that will attract and retain the very best talent. I also expect ANSTO to continue to promote a safe and positive working environment, including through responding to its health and safety obligations under the Work Health and Safety Act 2011.

It is critical that ANSTO maintain the highest of safety standards across the organisation, and that the Board maintain safety as a fundamental priority for the leadership of the organisation.

I expect and trust that ANSTO has effective arrangements in place to ensure that its activities minimise potential risks to ANSTO itself, its staff, the community and the environment, and to comply with relevant legislative and regulatory obligations. 

Communication of ANSTO's science and research

I expect that ANSTO will continue to raise community awareness of its activities and communicate its research and technical knowledge and health, industry and environmental outcomes.

Working with my department and office

I look forward to ANSTO working closely with my department. Aside from regular meetings between you and me, I ask that you keep me informed of significant issues relating to the work health and culture of the organisation. Your timely and accurate advice to my department and office is essential in allowing me to communicate ANSTO's important work.

To this end, I expect that ANSTO will discuss ministerial briefings and correspondence with the relevant areas of my office and my department, and provide copies in parallel. Further, I expect ANSTO to provide prior notice, to my office and my department, of significant announcements and events that are likely to attract media attention.

I look forward to continuing to work with you on these important areas that will advance nuclear science and its benefits in Australia, and to receiving your response outlining how the Board proposes to deliver on these priorities.

Yours sincerely

Karen Andrews

13/02/2020
Policies and procedures
ANSTO provides a free enquiry service for members of the public requiring information about ANSTO and its research.  
Find out more about our policies, procedures and legislative obligations.