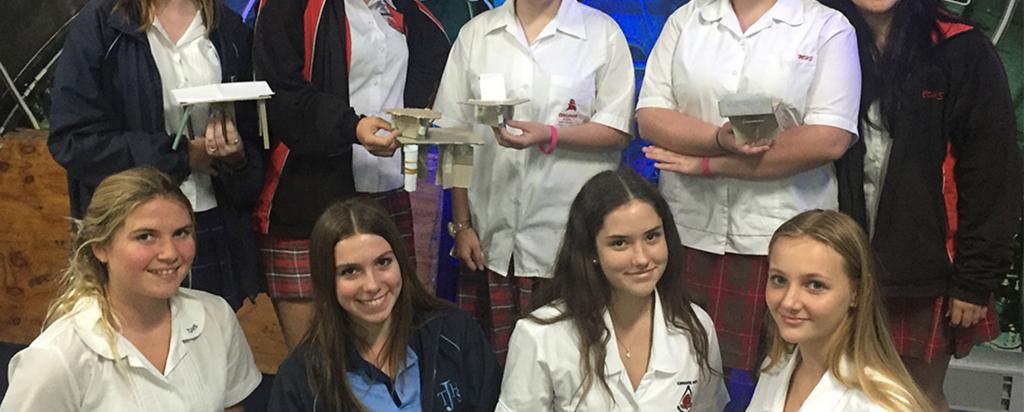 Published on the 29th March 2019 by ANSTO Staff
Building a paper tower to withstand an earthquake and developing a rover that would be sturdy enough to travel across a Martian-like landscape were some of the challenging activities at ANSTO's annual Science and Engineering Challenge. The event uses practical, educational tasks to foster an interest in science and engineering.
Two hundred and fifty-six students from eight local schools converged on ANSTO's Lucas Heights campus to participate in the challenge on 26 March. This year more than 60 per cent of the students were females compared to previous years when the ratio was reversed.
"We see this as an encouraging trend, because of our commitment to STEMM outreach activities," said Rod Dowler, Leader, ANSTO Discovery Centre
Students participated in different activities throughout the day which included designing a paper bridge and flatpack to withstand various weights, a Morse code challenge; managing a mix of power sources to supply a city under various scenarios; creating a mechanical hand and planning a route to manoeuvre materials around a difficult course.
 "We want to thank all of the students who participated on the day and congratulate the girls of Wenona School,  who scored the highest to take top honours," said Dowler.
The challenge is only one of a comprehensive program of educational outreach at ANSTO.