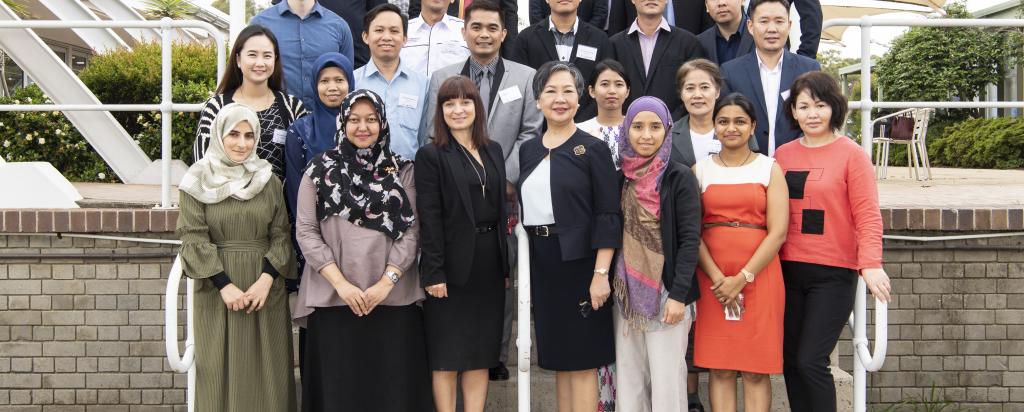 Teaching Stage 5 Science: Isotopes, radioactivity and nuclear medicines
This free course aims to build teacher understanding of the benefits and challenges associated with the production of nuclear medicines. We will also model new ways to teach Year 9 and 10 students about isotopes and radioactivity using ICT, real data and science inquiry skills.
You can choose to join us online during three after-school webinars over three weeks, or a one-day in-person event at ANSTO Lucas Heights.
Part 1: Understanding nuclear medicines 
Teachers will hear from experts and scientists about: 
Current nuclear medicines: Properties and uses
Emerging technologies in nuclear medicine
Managing nuclear waste safely
Ideas for teaching nuclear medicines in the classroom
Part 2: Tour of ANSTO 
Teachers will participate in a tour of ANSTO's scientific facilities and learn how they are used to make nuclear medicines and manage waste from this process. A guest speaker will discuss the relationship between new science and technologies in nuclear chemistry and career opportunities. 
Part 3: Teaching about isotopes and radioactivity 
ANSTO education officers will model teaching activities from the "Investigating Isotopes" data set that help students understand the chemical concepts of isotopes, atomic number, atomic mass, radioactivity and half-life. Participants will collaborate online to discuss and reflect on how they can use or adapt these teaching activities with their students. 
Online*
Part 1: Wednesday 16 November, 6.30pm-8.00pm**
Part 2: Wednesday 23 November 4:00-6:00pm or 7:00-9:00pm**
Part 3: Wednesday 30 November 4:00-5:30pm or 7:00-8:30pm**
In-person
Wednesday 7 December, 9.00am - 3.00pm
ANSTO Discovery Centre, New Illawarra Rd, Lucas Heights
This course is a registered PD with the ACT Teacher Quality Institute (TQI). Teachers from other states and territories will receive a certificate of completion for their own PD portfolios. This course represents 5 hours of PD.
For enquiries, please call the ANSTO Discovery Centre on (02) 9717 3090 or email [email protected].
* Webinar links will be sent closer to the date of the event.
**Please note that the times listed for the sessions are Sydney time. Don't forget to join the webinar at the correct time for your local zone.
Join the Teaching Stage 5 Science event

Event program coming soon
Design Thinking Teacher Professional Development Course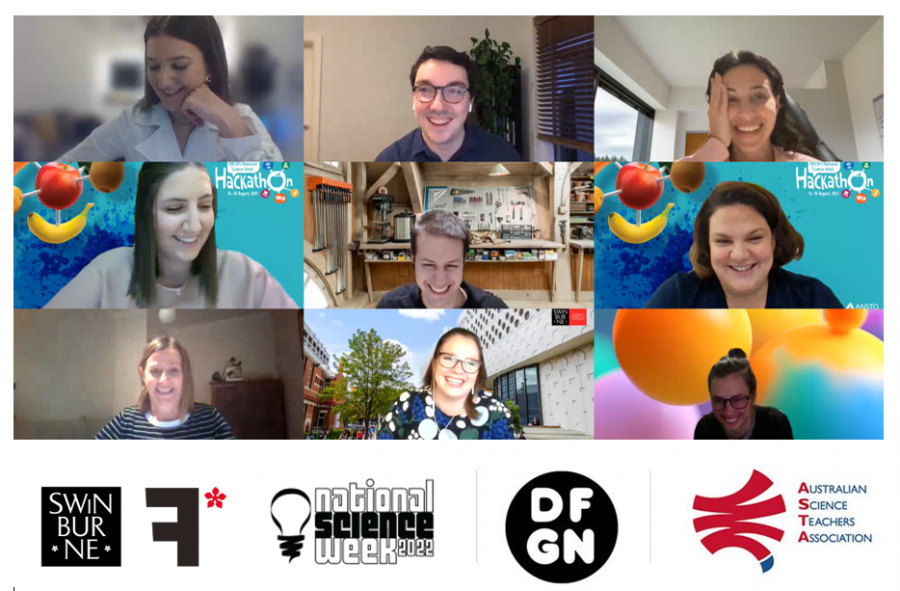 This free online TPD will provide teachers with an opportunity to learn about design innovation methods and approaches and put them into practice through a virtual hands-on design experience.
Teachers will hear from experts at ANSTO and Swinburne University of Technology. Discussion points may include:
Design thinking as a mindset and a methodology

How to support students in complex problem solving and developing innovative solutions

Applying design to scientific contexts and challenges
There will also be the opportunity for Q&A throughout the session to assist in practically applying design to your classroom. Following the session, you will also be equipped to plan and run a design challenge activity with your students to assist them in experiential learning-by-doing.
Join the Professional Development Course on Tuesday 2 August, 4.00pm-7:00pm

Registration closed
Ask us a question
Contact the ANSTO Discovery Centre for any enquiries.