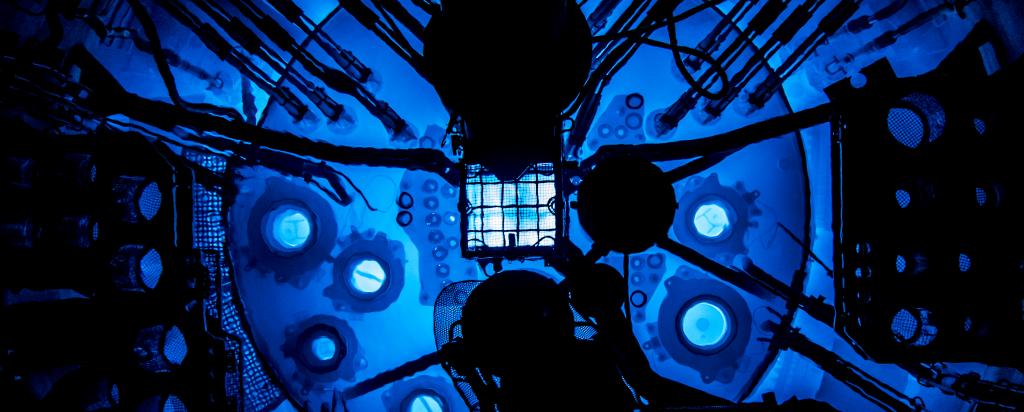 In June 2022 Miles was appointed to a new role of Group Executive Nuclear Safety, Security and Stewardship with responsibility for all nuclear safety and security operations at ANSTO as well as coordination of all nuclear security science capabilities that support Defence and other national security agencies. 
Miles joined ANSTO in 2016 with initial responsibility for the organisation's entire portfolio of Landmark and National Research Infrastructure including the Australian Synchrotron, Australian Centre for Neutron Scattering, Centre for Accelerator Science and the National Deuteration Facility as well as Institutional based infrastructure supporting bioimaging, materials characterisation, isotope tracing, radionuclide metrology and environmental monitoring.
The portfolio includes facilities that undertake a range of mandated and sovereign functions for Government supporting a broad range of national security stakeholders. These include nuclear security science capabilities such as nuclear forensics.
In the last 12 months Miles' engagement with the Department of Defence has expanded in support establishment of Nuclear-Powered Submarine capability under AUKUS.
Miles has thirty years of experience planning, operating and leading research and development collaborations between government, industry and universities. He has established multi-node, multi-disciplinary collaborative research infrastructure networks for the characterisation of matter (chemical, mineral, biological) across a broad range of resolution and sensitivity scales. A current focus is the  development of a whole of government funding package to upgrade and sustain ANSTO's nuclear security science capabilities.
Miles has a Bachelor of Metallurgical Engineering and a PhD from the University of New South Wales and extensive industry based R&D experience in collaboration with universities, national laboratories and government agencies. He has completed an Advanced Certificate in Management, Innovation and Technology from MIT and is a Graduate Member of the Australian Institute of Company Directors.