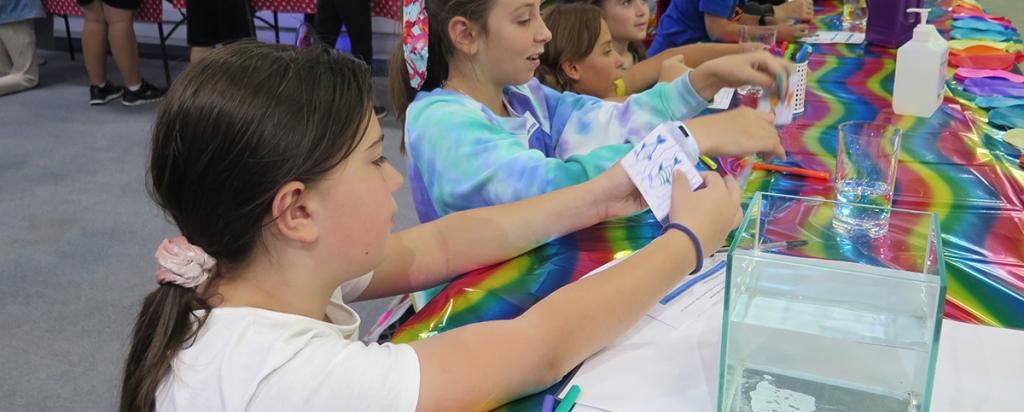 Published on the 12th August 2022 by ANSTO Staff
We are holding a glass up to some eye-opening activities during National Science Week, which starts tomorrow.
The educational theme of National Science Week is Glass: More than meets the eye, which coincides with the UN International Year of Glass.
The activities celebrate the use of nuclear and accelerator techniques at ANSTO that are bringing benefits to Australia's health, environment and industry and some explore glass as a useful and fascinating material.
It kicks off on the eve of National Science Week (12 August) with a symposium at the Powerhouse Museum and online that features ANSTO scientists and museum experts who contributed to the exhibition, The Invisible Revealed. Contributors will share how powerful nuclear and accelerator techniques can bring insights into important artefacts. ANSTO presenters include Dr Joseph Bevitt, Dr Floriana Salvemini,  Dr Rachel White and Dr Geraldine Jacobsen. Read more
Exploring Glass is an online event that brings scientists from four Australian Government organisations, including ANSTO, together in an online panel to share their work with glass and how this common material is used in very different ways. Prof Anna Paradowska, Industrial Liaison Manager at the Australian Centre for Neutron Scattering and a distinguished materials researcher, is representing ANSTO. Read more
And here at ANSTO, nandin and the Education team have organised the third annual National Science Week Hackathon for students in years 7-11. Supported by over 20 STEM mentors and industry experts, many of which are ANSTO staff and nandin members,  the students will undertake an intensive design challenge that delivers an innovation using glass. Read more.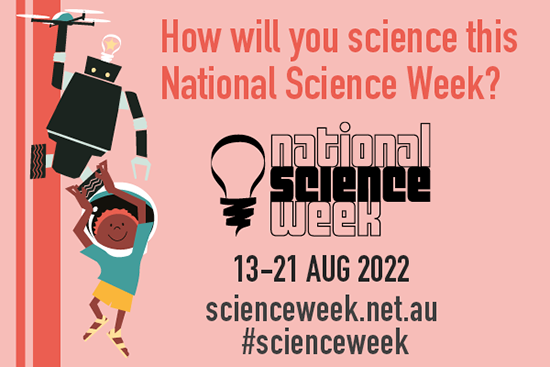 And a new school incursion that explores the properties of "light and colour" will be delivered to over 200 students at two local primary schools.
Locally,  ANSTO scientist Dr Ceri Brenner will be giving a talk on how ANSTO's capabilities and expertise support space research in Australia. The event is being held at the Sutherland Shire library on Wednesday night. Read more
Nuclear is very topical and nuclear wasteform researcher Dr Jessica Veliscek Carolan is participating in a Nuclear Skills, Research, and Advanced Manufacturing (SKRAM) Symposium hosted by the University of NSW.  She will discuss the skills and capabilities needed to undertake scientific research on nuclear fuel and wasteforms. Read more
Next week we will highlight the atomic structure of glass and explore its use as an advanced material in quantum computing and other applications on our website.
"There are plenty of other activities involving ANSTO staff and we thank them in advance for sharing their time and passion to promote science. Enjoy Science Week and we hope to see you at one of these events, " said Rod Dowler, National Education and Engagement Manager.